Roads… they take you places, and yesterday they led us to The Hundreds.
Julia and I left around 10AM to make the drive up to LA, of course after grabbing a quick fix at Coffee Bean. I love the drive up to LA during the traffic-free hours because it seems like you're going on an adventure, driving on endless freeways… the only thing that could disrupt the soothing ride is if a.) you have poor music to assist as the soundtrack or b.) traffic.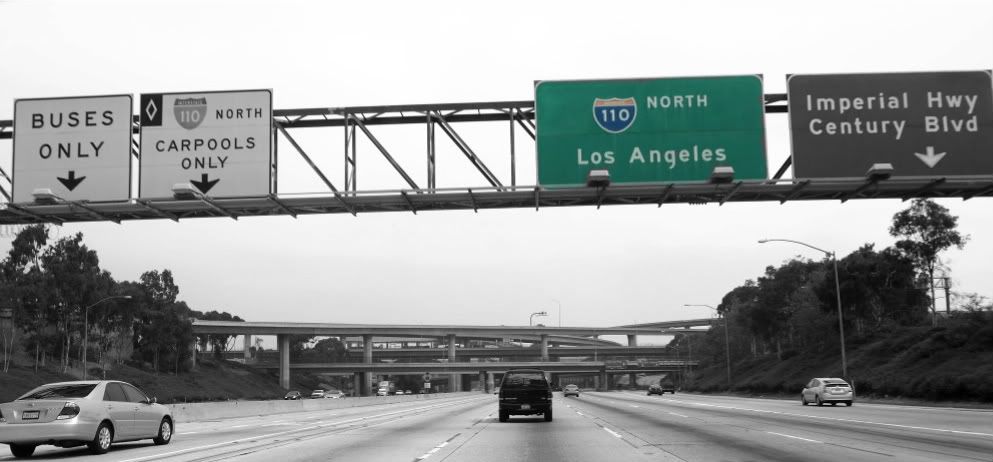 We met up with Bobby at 12 on the dot. After receiving the grand tour of the office and meeting the guys, we decided to take the hint from our grumbling stomachs and hit the roads again to find a place to eat. We ended up at a Brazilian spot with Bobby, Ashley and Andrew (it was sadly his last day interning before taking on New York, keep an eye out on his blog to watch his journey to super stardom).
With an abundance of meat, great company and hilarious stories, it was quite the memorable lunch - but probably just another typical day for The Hundreds.
Before heading back to the OC, we went back to the office to continue talking. Entering Bobby's office would make anyone assume that he's been on Santa's Nice list since Day 1. With a plethora of toys found on every surface, from the walls to the tables to the drawers, there's no way for one to get bored at such an exciting amount of colors and objects that captures your eye. But be warned, people with small attention spans or who have ADD/ADHD should enter with caution, because your excitement levels will hit the roof and concentrating on business matters might become much more difficult than you'd expect.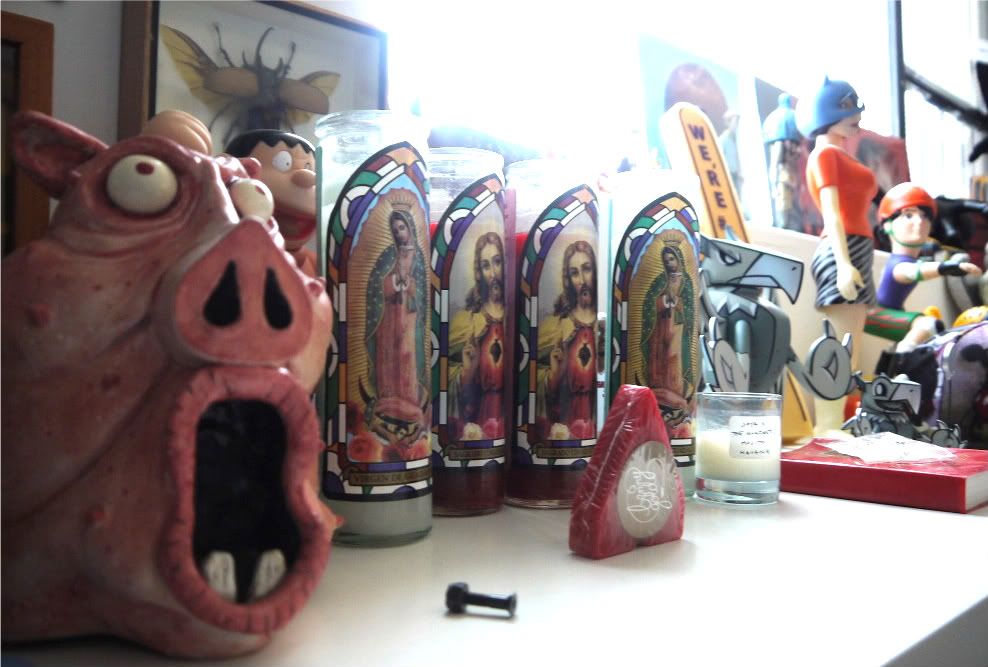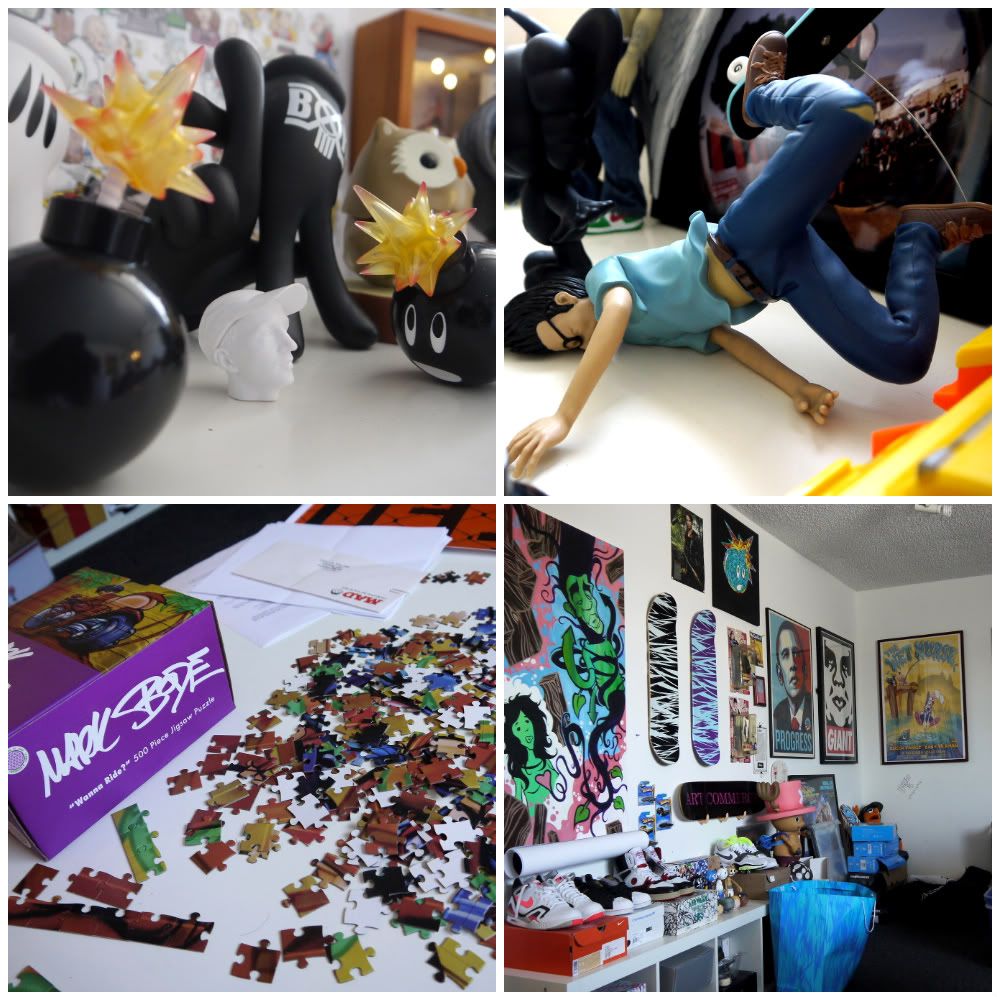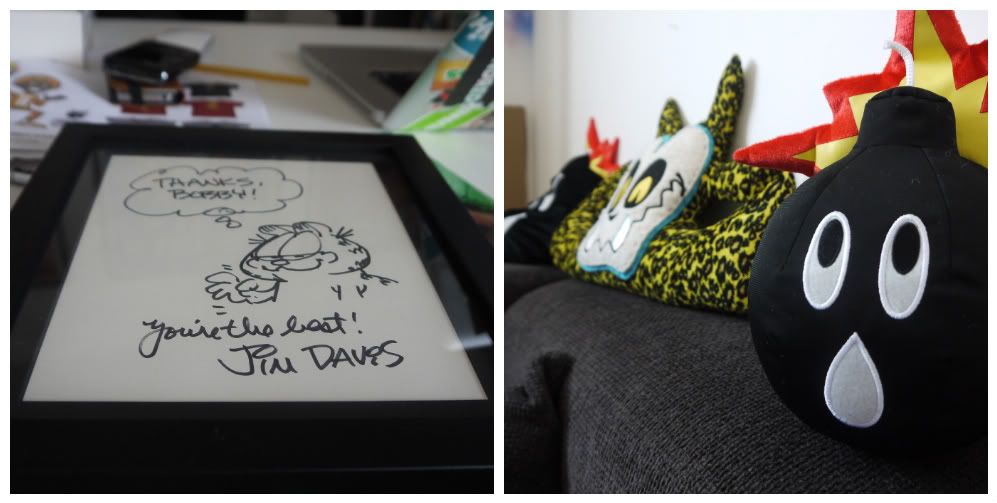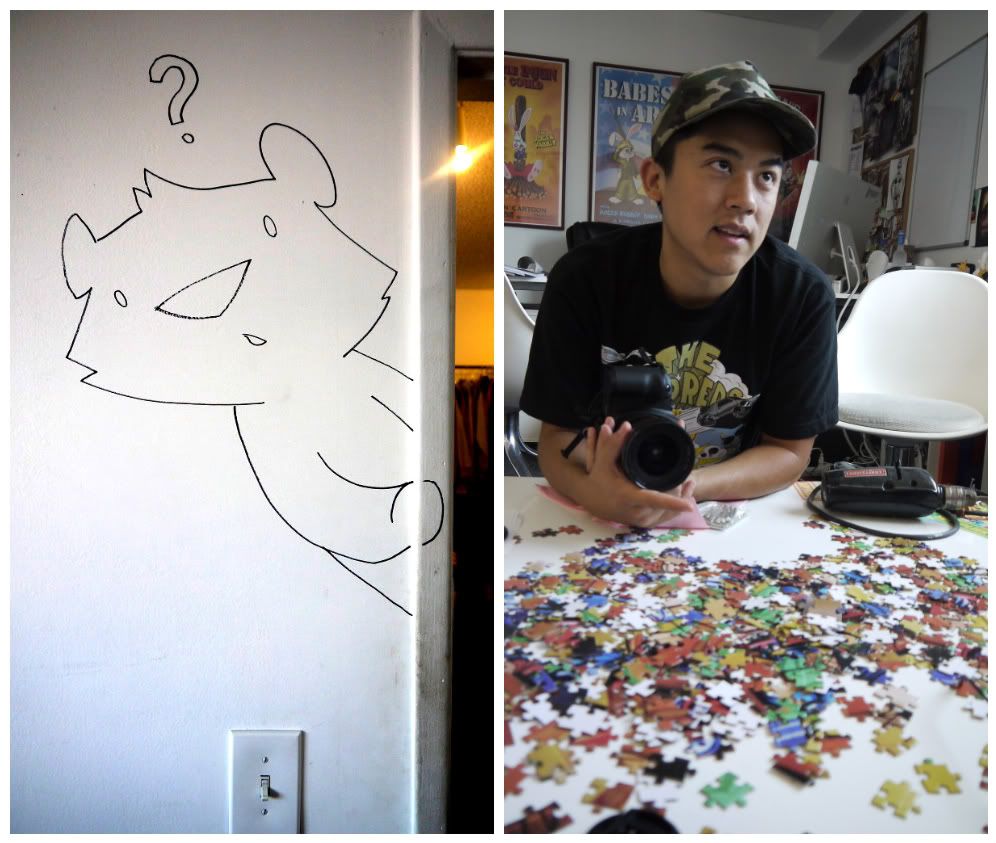 Overall it was a fun and fruitful afternoon spent in LA with The Hundreds. Leaving with a pair of sunglasses and the new Kanye West & Jay Z album, we were all set for our drive back to the OC. Thanks for lunch and the sick glasses guys!
threetwenty likes this
colormehongkong posted this